Old Trafford: The Theatre Of "Screams"
By Murimi Daniel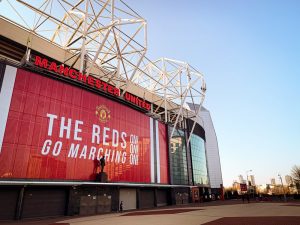 For decades, Old Trafford was a fortress to Manchester United and its supporters. Few sides relished visiting the Theatre Of Dreams as there was always an aura of invincibility. "Fergie time" as known amongst United and its supporters is now simply a myth. The anticipation that oozed from supporters during games has turned to frustrated screams and jeers.
What has gone wrong? With 5 managers in 9 years, there is hardly ever a solution. Teams come to Old Trafford with hope that they can get some points, or win the game. The fear factor is gone!  United's recent knockout by Atletico Madrid from the Champions League, and their exit from the Carabao Cup and FA Cup in the fourth and fifth rounds respectively, will mark their fifth year without silverware.
It is time for some introspection at Old Trafford. Despite all that has happened and been said, United faithful's keep the hope that their club will one day rise again to conquer England and Europe. Who is the best man to lead this charge? Well, this a chapter that will be unveiled at the end of the season. With nine games left, the fight for top four is on as United's European dreams hang by a thread.